ASHOK NAGAR COMMERCIAL
ASHOK NAGAR COMMERCIAL

Floors
S + 4

Extend of Land
16,823 sqft

Floor Plate
8500 sqft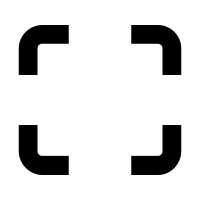 Built up area
33,534 sqft
Amenties

Car Parking

Elevator

Power Backup

CCTV

Rain Water Harvesting

Solar
Overview
Overview:
This Business Center in Ashok Nagar is also in the vicinity of hotel chains of ITC, Ramada, Park Hyatt, Le Meridian, Radisson, and Hilton. The Business Center has all the prerequisites to take your organization to the next level. Well-equipped conference rooms, intuitively designed cubicles, and discussions-enabling meeting rooms guarantee your business is heading in the right direction. A spacious cafeteria promises your coffee breaks to be enlivening.
Ample Space:
Ashok Nagar Commercial property covers an expansive land area of 16,823 square feet, with a total built-up area of 33,534 square feet. This commercial building comprises four floors, each with a floor plate size of 8,500 square feet.
Power Infrastructure:
With 108 KVA of available power and a robust 125 KVA power backup from a DG set, businesses can operate seamlessly without concerns about power interruptions.
Parking Facilities:
Ashok Nagar Commercial is committed to ensuring the convenience and accessibility of parking, with 34 dedicated car parking spaces and 91 two-wheeler parking spots, we prioritize the ease of commuting to our facility.
Modern Amenities:
The office space is equipped with modern amenities, including high-speed internet connectivity, ergonomic workstations, meeting rooms, and breakout areas for increased productivity and collaboration.
Security:
Ensuring a safe work environment, the premises are equipped with security measures such as access control and surveillance systems.
Flexibility:
Ashok Nagar Commercial offers flexible lease options, allowing businesses to choose the space that suits their specific needs, whether it's a dedicated office, co-working space, or meeting room.
Community:
The workspace promotes a vibrant community of professionals, providing networking opportunities and a supportive environment for growth.
Address:


K.K.Nagar, Division, T.S.No.28 Block No.24, Ashoka Colony, Kodambakkam Village, Chennai - 600083